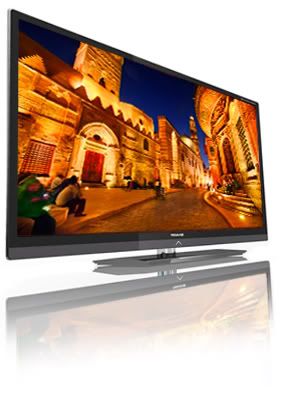 Quattron™ Quad Pixel Technology
Quattron™ LED LCD TVs feature advanced technologies enabling picture quality that has been difficult or impossible to reproduce using conventional LCD displays. When combined with Sharp's 1080p X-Gen LCD panel, the displays offer dramatic reduction in energy consumption compared with conventional CCFL LCD TVs. These technologies work in tandem to optimize picture quality and contrast ratios while reducing energy use.
Quattron LED LCD TVs employ a four-color filter, adding the color Y (yellow) to the three colors of R (red), G (green) and B (blue). Quad Pixel technology produces this groundbreaking combination expanding the color gamut and faithfully rendering nearly all colors that can be discerned while introducing never-before-seen colors to LCD TVs, like sparkling golds, Caribbean blues and sunflower yellows.
Sharp's X-Gen panel provides a wider aperture, allowing more light to pass through, which requires fewer backlighting elements to create an extremely bright image. Also, because the redesigned LCD panel has fewer ribs than traditional panels, the pixels seal more completely, enabling nearly all light to be blocked and resulting in deeper blacks.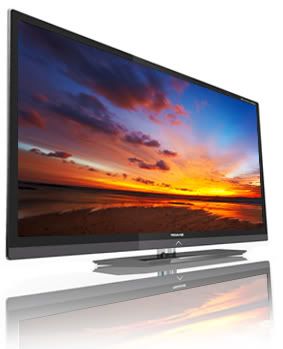 3D Experience, now featuring Quattron™ Technology
The AQUOS® Quattron™ 3D system produces the brightest 3D image resolution on the market today, significantly reduced 3D "crosstalk blur" and a dynamic contrast ratio of 8,000,000:1. The Quattron 3D TVs employ Sharp's quad pixel technology, the X-Gen LCD Panel, Frame Rate Enhanced Driving and LED backlight side-mount scanning with a newly enhanced Active Contrast algorithm, to deliver a superior 3D experience. The optional pairs of advanced 3D glasses offer a versatile 3D-to-2D mode conversion allowing one person to watch in 2D while others are watching in 3D. In addition, Sharp's three Spacious 3D Sound modes complete the immersive experience when viewing movies, concerts or any 3D programming.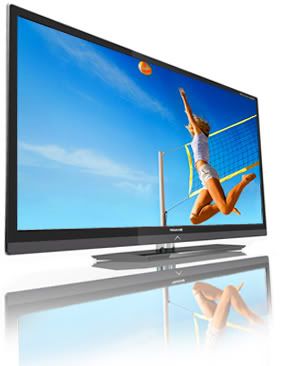 AquoMotion 240
AquoMotion 240 Technology improves fast moving images by combining Sharp's 120Hz Fine Motion Enhanced Technology with 120-backlight scanning. Fine Motion Advanced processing creates and inserts 60 unique frames a second, which smoothes out edges that occur between frames in the original footage. The backlight scanning works with the panel refresh rate to further reduce perceived motion blur and improve overall clarity and picture quality.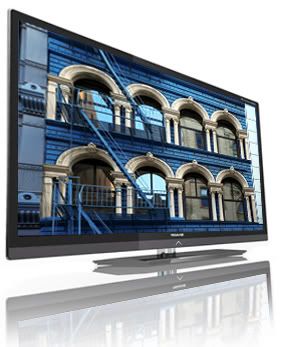 X-Gen Panel
Sharp's X-Gen panel provides a wider aperture allowing more light to pass through, which requires fewer backlighting elements to create an extremely bright image. Also, because the re-designed LCD panel has less ribs than traditional panels, the pixels are better sealed which enables nearly all light to be blocked resulting in darker images.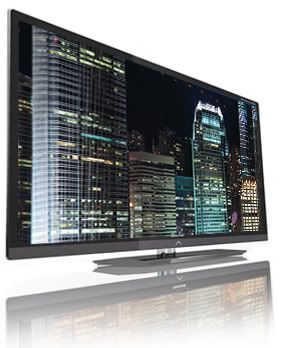 Mega Contrast
With a full LED backlight, luminance can be controlled with greater precision than with a CCFL backlight because of the differences in intensity control properties. Compared to the modulation rate of a typical CCFL backlight, the ultra-bright LED backlight is capable of modulating down to an incredible rate. Through the combined operation of Sharp's X-Gen panel, which has a high contrast ratio and Sharp's ultra-brilliant LED backlight system, AQUOS Series of LCD TVs achieve an ultra-high contrast ratio that delivers unprecedented degrees of black and images that project incredible depth.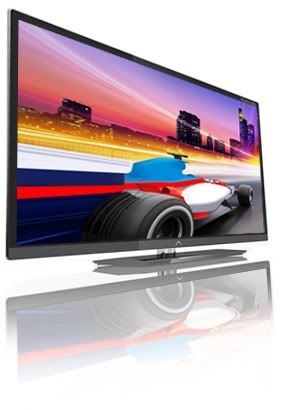 VyperDrive
VyperDrive game mode helps to eliminate the lag time between the game console and TV. When Game Mode is activated, the signal is streamlined, resulting in transmission that is five times faster than normal mode. The result is a game experience you'll never forget
Environmental Advantages
Sharp designed AQUOS® LCD TVs to require fewer resources to manufacture and less energy to consume. Sharp LCD TVs are ENERGY STAR® qualified and feature low energy consumption and extended operation life. Sharp is committed to setting new standards for energy efficiency and environmental friendliness by minimizing waste and greenhouse gases in all Sharp factories. We are constantly improving conservation technologies and programs in the packaging, transportation, use, recycling and safe disposal of our products.